The Vintner Vault is proud to be representing The Garbellotto Company here in North America! Founded in 1775 the Garbellotto Company has been building and perfecting the art of cask and vat building for over 245 years!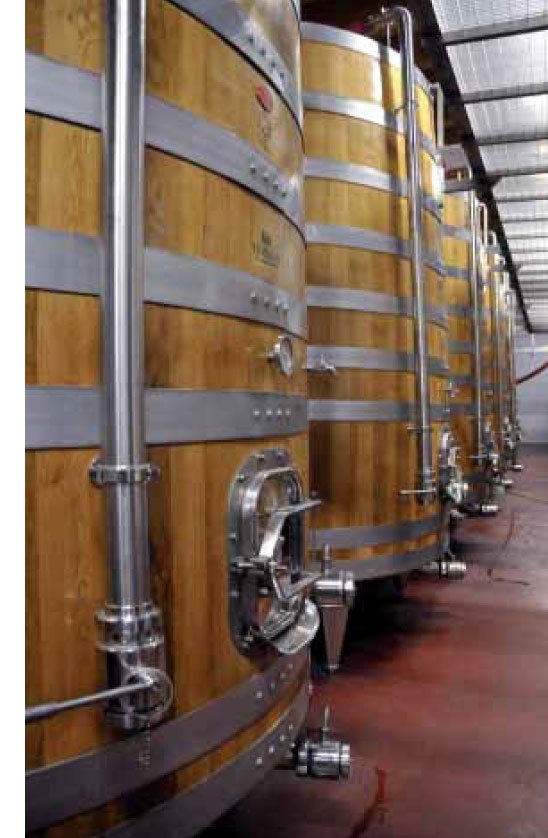 Garbellotto produces conical trunk vats from 1000 to 20,000 liters (264 to 5,280 gallon) and upon request up to 60,000 liter (15,840 gallon) for wine making, storing, refining, distilling, vinegar, or other uses.
Garbellotto gives a slight curving using direct fire to the vats, technically called "bombe" so the hoops are always perfectly watertight thus avoiding the long-term sagging of the stave. On request we can also toast the vats at controlled temperature and humidity levels. The narrowly spaced hooping with top quality galvanized phosporated iron complete the building on the vats.
All the vats go through two strict control procedures, the first with steam then with water to verify the exact capacity and perfect hold.
Internal and external planning sanding and the application of a special natural transparent, transpirable varnish on the wood and the red strip painted around the end of the upper stave give the finishing touches. Finally the relative accessories are installed depending on whether the vat is used for fermentation, storing, industrial usage, or both.
In recent years the demand for vats for fermentation has increased due to the same convenient stainless steel accessories found on stainless steel tanks that are used in both fermentation and storage.
During fermentation, the anti-oxidising effect of the tannin combined with the micro-oxygenation of the wood brings about a more limpid production of wine or grape must with a more stable aroma and color.